Throw Pillow branding in Lagos and Abuja
Excellence Awards International Concepts Ltd is a known company in award plaques, souvenirs and gift items production. Branding all products is what actually stand the company out. Throw pillow branding in Lagos and Abuja is one aspect of their services that is rating the company high among the equals. Excellence Awards International has been in the business for over a decade and has grown just from a scratch to a household name in Nigeria. The company invested much in the human capital and technology which are among the driving force today and of course the secret of the success recorded so far. Throw pillow is on high demand by the general public. This is because of its importance as high valued gift item in birthday, wedding, and among the lovers as lasting memento.
How to place order of throw pillow branding in Lagos and Abuja
To place order for throw pillow in Excellence Awards International is simple. Chat up our whats-app number 08033820855. Then send your clear Picture and text through the same medium. And you will get your order in 24 hours. If you are in Lagos, you will receive your order with ease. Also if you are outside Lagos, you will also receive your order but through our waybill medium to any part of Nigeria. So for all your throw pillow branding in Lagos and Abuja feel free to call on us.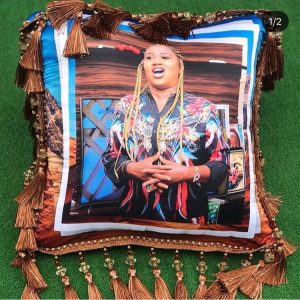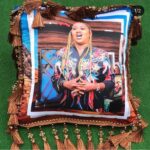 Souvenirs and gift items
There are so many other souvenirs and gift items for special recognition and awards, aside throw pillow branding in Lagos and Abuja. Some of these mementos include 3D crystals which is high class gift items for executive recognition as well as birthday gifts. There is also crystal/glass, acrylic and wooden award plaque or trophy. Key-holders or rings, umbrellas, mugs and lapels fall int this category. In Excellence Awards International all these services are received with ease.
Why Should You patronize Us?
100% Customer Satisfaction ( All 5 Star Ratings)
Free Engraving
Free Design
Free Branding
Free Delivery Within Lagos
Free Consultancy
Highly Flexible Customization
To place your order is quite easy, Call / Chat (WhatsApp) on 08033820855 or fill the Order Request Form below. You can also contact and attach content via info@excellenceawardsng.com. You can also view more acrylic award plaque designs, as well as wooden and crystal award plaques on our catalogue.
Related Products
Our production gallery also includes, 3 types of recognition award products, crystal, acrylic & wooden, 3d Crystal Cube, trophies and medals. Understanding the value of performance recognition and accolades, is key to morale boosting, productivity surge and encouragement. That is why we ensure optimal quality in our product design, production and delivery.
Production and personalization of office supplies and souvenirs is also one of our much sort out services. For building service and product awareness via marketing, we also offer product branding services of shirts, caps, mugs, umbrella, diary and wristbands.