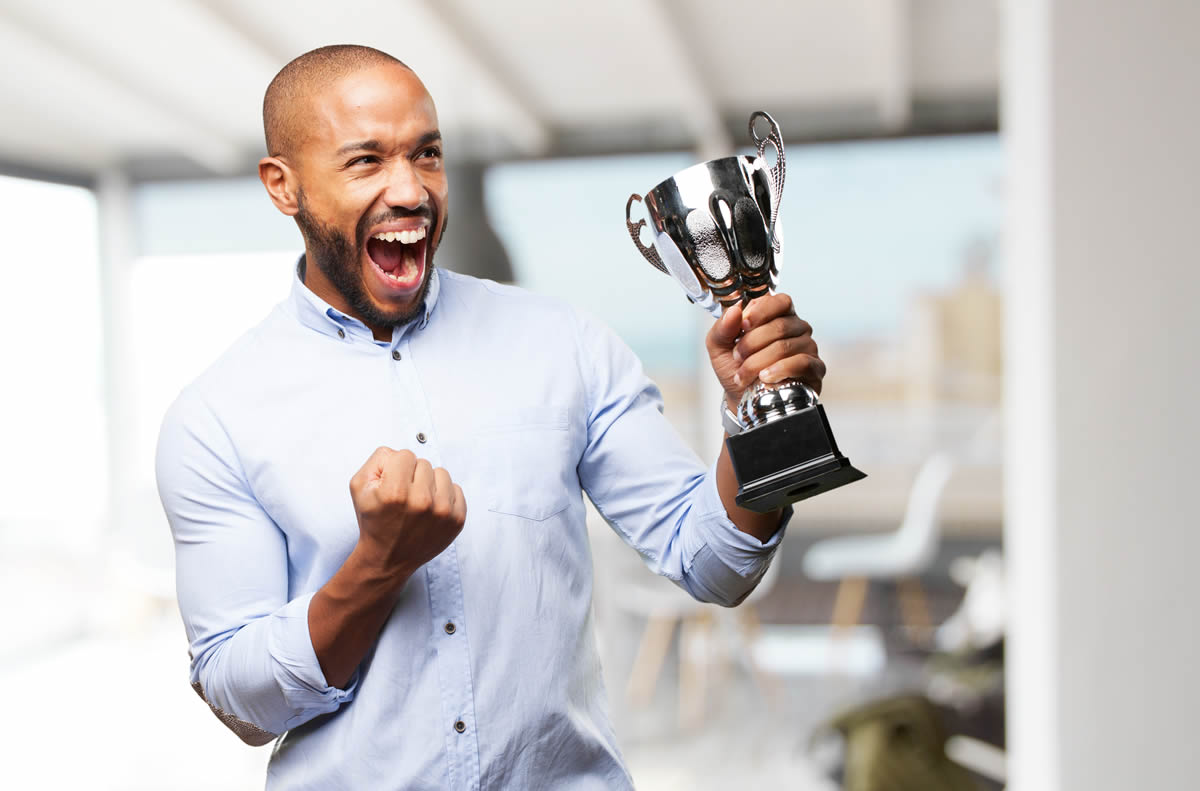 Improving productivity and consistently making profits, is the end goal of every employer. And just as the performance and functionality of an engine is crucially dependent on the quality of its oil, so is the mental state & morale of the employee, to the  effective day to day operations in the workplace. So how do you increase productivity of employees in the workplace? Cue recognition awards.
Have you ever wondered why employees leave you so quick, why they always under-perform and why they fall back to the eye-service game in no time?
Maybe you do, maybe you don't. 
However, success in the workplace requires a team effort. No one man can keep the workplace going except a bundle of well engaged and unified team members.
Except you are a sole proprietor, if not, take heed to what the preacher said in the Bible, " two is better than one… and a three fold cord is not easily broken." Now, even though this is often related to spouses, this can as well be related to the business working environment. 
Oftentimes, a lot of businesses fail to recognize this and infact many establishments are not in the know when it comes to recognizing the efforts of employees.
So what happen, they fall apart like disbanded broom sticks rather than a well oiled productive engine.
On the other hand, very few have discovered the solution to increasing engagements with employees in the workplace so as to gain their trust, win their loyalty and benefit from their total commitment to them
And according to psychometric, "When asked what leaders could do more of to improve engagement, 58% of respondents replied 'give recognition' " 
Thus, it is in view of this, we shall now go on to discover the importance of employee recognition awards in the workplace.
Come along.
But before we hop right in, lets look at this…
Why is Recognition Award Important? 
Recognition awards can be in form of  award plaques (e.g. crystal award plaque, acrylica award plaques, wooden award plaques) , trophies or medals. They help in expressing to whoever it is given, that they are duly appreciated and valued. However, without recognizing people, employees, there's a high chance of having a stagnancy in growth, dip in sales, and even down to causing a business wreck. You don't want any of that
Nobody wants any of that.
That's why we have put this post for you to learn and maximize using recognition awards to impact your business positively and seriously.
Coming first on our list of importance of employee recognition awards is it:
Fosters Employee Retention
When the effort of employees are recognized they don't develop rabbit legs. They stay rooted like a tree planted by the river side. They know you value them and your deeds and words of recognition is always refreshing to them. 
But when they aren't duly recognized expect them to job-hop.' And according to a report by Gallup in may, 2016, turnover from millennial alone costs the U.S.economy $30.5 billion annually not to talk of Nigeria.
There are many ways to recognize the efforts of employees. One of those ways is to give recognition awards and celebrate the hard work of your employee. The earlier you begin to do this, the better or you risk the consequences outlined in this article by TINYpulse.
Secondly,
Boosts Motivation
Making customers or Clients happy always must not be your sole approach to business. If you ask us, that would be one sided. Rather, make it an habit of making your employees happy also. Doing this, will boost the motivation of your workers. 
They will be willing to lay down their lives to see you business prosper. You may say that's too far, but it is the truth. They grow a deep affinity for your business such that to them it's no longer your business, but our business.
If the opposite is done, you know the outcomes now. You know how your sales dip? If you don't, check what Employee Connect Said.
Thus, recognizing when they finish tasks on time, when they make sacrifices that fosters the growth of your business and rewarding them with a special recognition award is all part of the game.
Thirdly,
Makes Your Establishment a Honeycomb
Yes, that's right! Your workplace becomes an attractive place for Job seekers. your employees will not be able to keep calm when you recognize their contributions, they'd spread the word. They become your self-appointed evangelists for your business as explained further by Inc. 
What more can you ask for? Customers and job seekers will flood your business because you are doing something well, you are recognizing them, giving recognition awards.
Most importantly, experts and the best hands for your business will be the ones reaching out to you and not vice-versa. They will come  and the benefit is, having them in your team means growth will never be a problem for your business.
Increase Productivity
Did you ever noticed that rare time when you just recognized the effort of one of your staffs, and you rewarded that staff. He or she was more productive than the others, even though it's just for a small season, right?
Exactly! Recognition of employees by giving recognition awards increases individual productivity. Now imagine pumping recognition awards on a team, how do you think their response will turn out to be?
If you've been doing the opposite and you are going through this article, what are you waiting for, get some recognition awards. May be some award plaques or some medals, do something different. Knowing that the more productive employees are, the more value they add to your business. BizFluent elaborates clearly on this.
And lastly,
Creates Higher Satisfaction
Recognizing employee efforts with recognition awards, is able to fuel satisfaction. Not just with their jobs, but with working with you. If you don't know, know it. 
It's better to have 2 employees that are highly satisfied and comfortable with working with you, than having 10 who are well dissatisfied.
The benefits of having employees that are highly satisfied is detailed by !EduNote's article. Recognizing your employees starting now will work a miracle that will rock your establishment back to life.
#Round up
If you followed through to the end, you would observe that the listed points above are all for your own benefit. Start making it an habit recognizing employees efforts using recognition awards. And using them in the work place will snowball into massive growth and prosperity for your business, than you can ever imagine.
And more importantly, one fact stands, money is not the best form of recognizing employee efforts. There are many ways of doing that. Yet, why awards are better is because your act of recognition is forever remembered 
Don't Joke with this, Start now… you can check out our list of awards, from crystal award plaques, acrylic award plaques to wooden award plaques and place your orders. Call 08033820855
Facebook Comments
Related posts