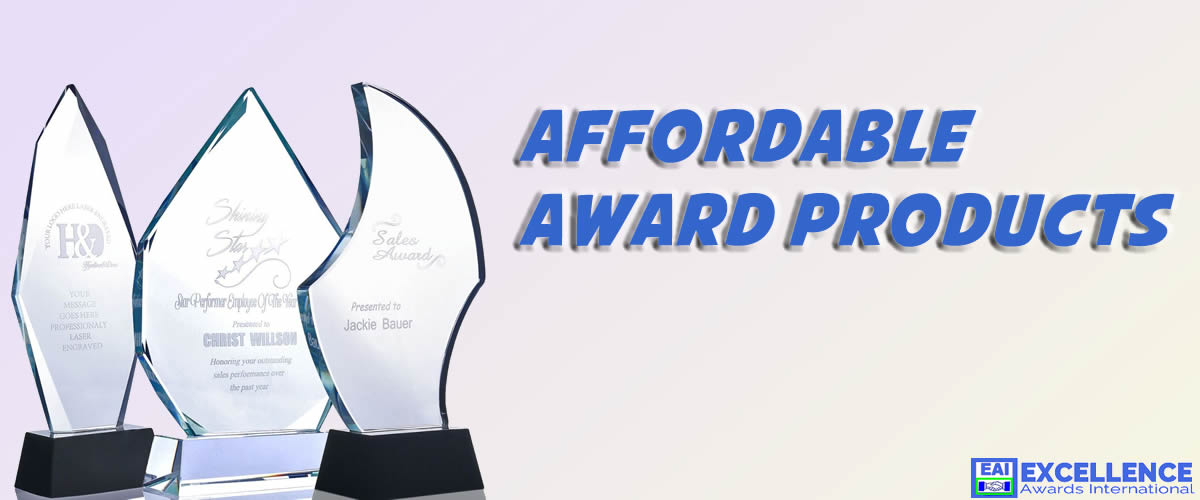 One of the best ways of acknowledging and rewarding performance, accomplishments, and showing appreciation in the workplace or to deserving individuals are the act of presenting recognition awards. These awards can go a long way in boosting employee morale and productivity as well as serving as a memento that can be displayed with pride in one's office and, or home.
Now there are various types of recognition awards, in the form Of plaques, trophies or medals. And most often than not, the question of "where can i get cheap award plaques or products?", is what comes across our minds first, when trying to find an award plaque or product dealer. To address this, we are going to be highlighting the cheapest and most affordable of these awards, taking from the highest to the lowest.
1. 3D CRYSTAL PLAQUE AWARD
3D crystal plaque award is known by its thickness and weight. In fact, it is the thickest and heaviest amongst the crystal award categories. It is crystal clear as the name implies. It accepts engraving kind of printing and right inside the 3D crystal itself. The mesmerizing nature of the 3D representation in the cube, makes it a fascinating kind of award product.
With the aid of laser, images or logos, can be etched into the crystal to give it a 3D effect. These crystals can be made into various shapes, heart, cube, cuboid, octagon, diamond etc. It does not require much text. Just picture image and few text is enough.
Sizes of 3D crystal awards ranges from 60. 60. 60MM, 90.60.60MM, 120. 70. 60 MM, 150. 100. 60MM, 200. 150. 90MM (Images advice here) Prices of 3D crystal varies according to sizes.
The smallest size in the form of cube goes for ₦25,000 while the biggest size goes for ₦180,000. The prices are negotiable in most cases especially when you consider the quantity. For price consideration email info@excellenceawardsng.com or click this link for direct WhatsApp discussion. Its purpose is primarily for executive presentations, recognition and appreciations awards.

2. SPORTS TROPHY AWARD
Sports trophy award is commonly used in football and inter-house competitions and other sports events. They come in gold, silver and bronze, however, this category are no longer invoke in this part of the world. We have them now commonly in gold and in 3 major categories; big, medium and small sizes to represent first, second and third positions in a tournament respectively.
Sports trophies are designed these days to capture even the smallest level of the competition. Price of sports trophy ranges from ₦8,000 to ₦80,000. This is approximately going from the smallest to the biggest or most sophisticated trophy.
The major purpose of sports trophy includes – Corporate, Sport Events & Competitions Presentation of trophies as a reward for accomplishment is not limited to use in sports alone, but in so many other forms of recognition and appreciation. Sublimation printing is the best form of branding and preferably on the base of the trophy.

3. MARBLE PLAQUE
Marble plaques are marble like award in square form placed in newly completed buildings and other projects that are ready to be commissioned. They have various sizes and shapes. And last as long as the project or building on which it used . It has various thicknesses. And the prices are directly proportional to the size of the marble. The text is engraved on the marble and in most cases charged per letter.
However, when planning to shop on marble plaque budget between ₦10, 000 to ₦50, 000 and more. But, for the marble used by churches in building their alter, price differs because, there are combinations of different shapes and sizes. For free consultation on this email info@excellenceawardsng.com or click this link for direct WhatsApp discussion.
4. 2D CRYSTAL PLAQUE AWARD
Following the 3D crystal is the 2D crystal plaque. 2D crystal is also known as trophy award especially by the Western world. Its thickness is between 15 to 20MM. 2D crystal accepts laser engraving which is etched on the surface. It also accepts Cromer printing. Cromer printing flaunts all the colours especially the logo of the company.
2D crystal should not be mistaken to glass award as the case in this part of the world. We will explain this in glass plaque session. Unlike the 3D crystal, 2D crystals have variety of shapes and designs. Price of the 2D crystal ranges from ₦18,000 to ₦22,000. . For price consideration email info@excellenceawardsng.com or click this link for direct WhatsApp discussion.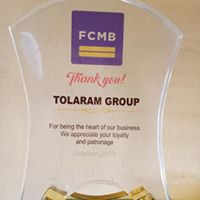 5. STATUETTES AWARD
Statuettes are Figurines made with clay, metal, wood, glass, plastic or resin and in some cases ceramics. They are unique kind of award because they are personalized in most cases according to the specifications of the award organizers. Mostly used by Musicians and other arts related award programmes to depict the event or logo of the organization.
Bespoke represents statuettes award. The don't have standard size but comes in different shapes and designs. The price range like other plaque awards are negotiable and between ₦14,000 to ₦25,000.

6. GLASS PLAQUE AWARD
Glass plaque is memorabilia that has the thickness between 10 to 15MM. It has all the features of 2D crystal except in thickness. Reason why many interchange it to crystal and this explains why it's called glass.
In terms of weight, its lighter than the crystal plaque. It accepts laser engraving and Cromer printing too. Glass award is used in every aspect of award programme. Its more affordable. The price of glass plaque ranges from ₦12, 000 to ₦17,000.

7. METAL PLATE AWARD
Metal plate award is one of the most sophisticated memento given in any classic award programme. Its round in shape and comes in gold, silver and bronze colour. Very strong and hardly deform no matter what. It resists rust even when exposed to heat. Metal plate award has actually not been taken advantage of by many award consumers.
Sublimation is the simplest and easiest printing method on it. It has many surface designs but always circular though. Some however come in rectangular shape. It has a standing base. This enables it to be flaunted on office or home tables. Metal award is mostly 2 to 3MM in thickness. And the price ranges are between ₦8,000 and ₦11, 000.

8. ACRYLIC AWARD PLAQUE
Acrylic plaque is also one of the best forms of recognition award for any award events. It's cheap, affordable, presentable and durable. It takes all the forms, shapes, and designs of crystal and glass award plaques. However, it's the lightest among them. It can be laser cut into different shapes including the logo shape of your organization.
It's not easily breakable or crack able like that of the crystal or glass plaque. Sublimation is its best form of printing. Its thickness ranges from 10 to 15MM. Though, they have other thicknesses for different purposes.
The use of acrylic plaque depends on the nature of the award. In fact, in most cases, the organizers chose the kind of award for their awardees. When price is the determinant choice, acrylic becomes one of the target. Price ranges between ₦6,000 to ₦8,000.

9. CERTIFICATE AND PHOTO FRAMES
This is one of the oldest memento. First in the form of certificate award and now certificate frame award. There are also portrait arts in the form recognition awards. This has led to many form of framing. They are now used in many organizations, schools and other corporate bodies.
Direct image(DI) is its best form of printing.Most people still give out certificate without framing in their recognition awards. It means, recipient should bear the burden of framing it.
From the professional point of view, it's advisable that the certificate be framed before giving out. Photo frames have different shapes; Small, medium, big and extreme big sizes. The price ranges are from ₦3, 000 to ₦15, 000 depending on the sizes and quantities.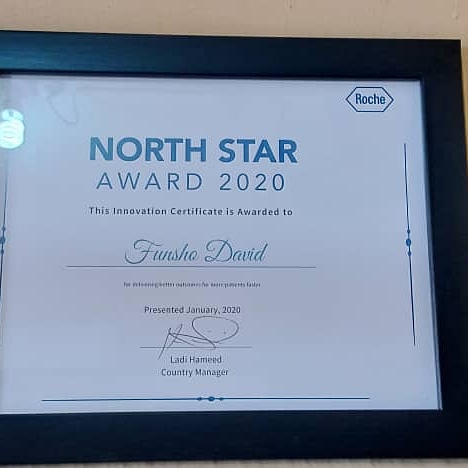 10. WOODEN AWARD PLAQUE
Wooden plaque is one of the cheapest, most availability and affordable award products. It's made of different forms viz walnut, mahogany, rose and other forms of well treated and polished woods. Wooden award plaques have different sizes, shapes and designs. Square, shield, rectangular and even circular form of wood.
There is even standing wood in mango, finger and other shapes too. Because of its affordability schools and churches use it mostly ,especially during each graduating academic year and end of the year feast respectively.
It is one of the most common recognition awards many organizations used to promote healthy competition, reward excellence and achievements as well as promote culture of excellence in the workplace.
Just like other awards, they play major roles in challenging recipients for higher achievements. Sublimation transfer on aluminum is its best form of printing. And prices of wooden award plaques ranges from ₦2, 500 to ₦8,000. That is from the smallest to the biggest or most sophisticated wood.

11. MEDALS
Medals made our list as the top 11 cheapest award products in Lagos, Nigeria. Medals are used mostly in sports events in rewarding achievements and promoting healthy competitions. They appear in gold, silver and bronze colours. They have also ribbons of different colours to be able hung on the neck of the recipients.
They are commonly used in the football tournaments and inter-house sports competitions. It's now on high demand for school sports. Just like other awards, medals bring untold honour and prestige to the awardees. Price ranges of medals are between ₦1,000 and ₦3, 000.

CONCLUSION
There may be other award products not covered here. Anything can serve as a recognition award to anybody or organization. Here we restricted to those tangible objects that the recipients can proudly display at home or office and it serves as a constant reminder on the milestone.
Many organizations are still making the mistake of giving money as the main source recognition to employees' effort in the workplace. Money can never take the place of award plaques as a world class recognition memento. Note all our price ranges may be negotiable and cover branding and based on research. Nevertheless, for the best price always get free consultation through info@excellenceawardsng.com, or direct message through this WhatsApp link (08033820855).
Facebook Comments
Related posts