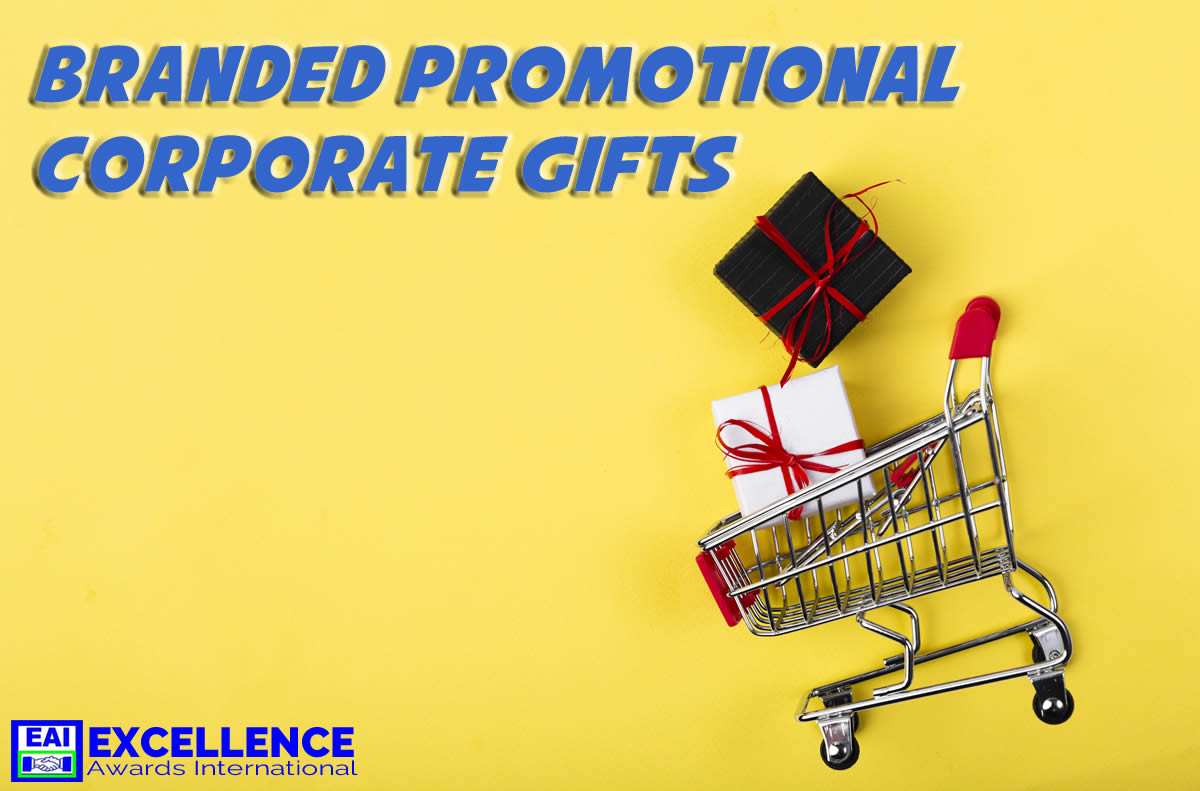 Promoting your business sometimes  requires more than just putting it on social media. Opportunities are wasted daily when you don't use the best possible means of advertising that requires less stress and have been deemed to work effectively for decades. Promotional gift items are a bundle of opportunity that can cause your  business revenue to skyrocket by a large margin.
There are several types of promotional corporate gift items and we have chosen the top 15 you can brand and use for your promoting your business.
However, it is worthy to note that; whatever gift item you'd be using, it applies and is useful to your target audience and customers. Don't just grab any item and brand if it won't be valuable to them. 
Let us dive now, into these items.
1. Umbrella
Umbrellas are very good promotional gift items, especially in this part of the world where the sun and the rain can be very harsh. How can you use umbrellas?
Like any other promotional gift, they are meant to be given out. You can create a list of your best customers, and give them branded umbrellas. You can even do the same for your best workers. However, you can take pictures with the recipient holding the gift and put it on social media. 
The message you'd be passing across is not showing off, but that you value your customers and workers.  

2. T-shirts & Caps
The use of branded T-shirts and face caps as a means of marketing and promotion, is a very popular, yet very effective way of creating awareness. It is also very easy to give out things like these. 
Pro tip: Don't give out what you and your workers aren't using. 
If you are giving away t-shirts and face caps, what you want to do, is to build value around it. When it is something worn by you and by your team members only, your customers would be happy to wear that limited edition branded kit of yours.
It is human nature. Everyone want to be associated with what not everybody is associated with. Asides that, a special affinity for your brand is cultivated and a brand evangelist have been gained.

3. Diaries
Diaries, just some pieces of papers with a cover right? Wrong.
The use of these as promotional gift items have been practiced for decades now and it is not going to be phased out soon. Branded diaries can be effective promotional gifts that spread word about your business.
One thing about diaries is that you can so customize your diaries with images that tell a story about your brand. The images can be behind the scenes images or a couple of throwbacks. Well coupled together, relating your brand values and statement. Especially how your business is about your customers first.
Make no mistake about placing all the services your business renders or the products you sell at the fore front. Those should come last. Also, you can give this item at conferences, your target audience are in attendance or other events.
 However, don't forget your customers. Remember, the goal is to create wild brand awareness that will rake in leads for your business.

4. Branded Mugs
Big old mugs! Branded mugs are one of the pioneers of promotional gift items, take it or leave it. You can give mugs, branded with company logo or services rendered to all your customers say, at the end of the year in appreciation for doing business with you.
It may be little but things like this, very many times are not taken lightly by customers.

5. Wrist Bands
Wrist bands are small, and they look inconsequential. Used famously by health organizations in a campaign against cancer and even by a lot of churches.
Okay, your business is not in the category of those organization. Yet, using wrist bands as promotional gifts, is a no brainer. I mean, they are cheap, portable, and easy to make. 

6. Bumper Stickers
You don't like decorating the exterior of your car with bumper stickers, maybe. But some people don't mind.
Literally, some customers can go that extra mile for a brand they have strong affinity with, now imagine 200 of your customers have your business branded bumper sticker on their cars…
You don't know where those cars are going to. If you have your website and your necessary contact details boldly done on them stickers, the chances of people interested in what your business has to offer are limitless.
However, when using bumper stickers, you want to make sure, the content on it is done by a copy writer. Why, you ask? The bumper sticker would be out there eventually, if you want them to bring in leads, then you have to make the content catchy and irresistible. 

7. Key Holders
Key holders are perfect for promotional gifts. This is because anybody that uses a key would definitely have need of them. 
Thus, you can leverage on its usefulness for promoting your brand. Besides, they are cheap and very effective if you are strategic about it. If you are in need of an affordable, yet efficient promotional corporate gift item, this is a fantastic option for you.

8. Pens
An all time favourite, pens are an essential part of the most of human lives.  Rather than planning and searching for an expensive and unique promotional item, use pens.
The good thing about pens is not based off price and portability, rather on the fact that they can be used for long periods if you like. I mean, who doesn't like a free branded pen.

9. Mouse Pads
Mouse Pads are another option to consider. Today, most users of mouse are beginning to go wireless in their choice of a mouse. This makes it an easy promotional item of choice.
However, before splashing cash on this promotional gift, make sure it is of use to your customers or workers. If not you have just successfully conducted charity. Yet, it is usually said, "no advertisement is a waste."

10. Water Bottle
A water bottle is a fantastic idea for a promotional gift. In the same vein, you don't want to use a childish water bottle for a promotional gift item. If your audience or customers are for the children category, then that is awesome!
If on the other hand, your customers are adults or a mix, then spend that little extra in getting a more matured looking bottle that can be branded.
You would be saving a lot of people the cost of buying bottled water always. And if your water bottle is so good, your recipients won't budge carrying it about town as their choice bottle for water. And there, you've got loads of brand salesmen preaching your brand allover town.
Pro tip– don't settle for cheap branding that can easily be rubbed or scrapped off.

11. USB Sticks (Flash Drives)
This is one of those items not phasing out quickly. Due to the fast change caused by technology, information is being stored on flash drives and on the cloud. Today,  a lot of people make use of flash drives. Infact, different multi national companies such as MTN and Airtel have made use of this promotional item.
What is stopping you from doing the same?
12. Cooler Bags
Cooler bags may not be very popular, but they can be used. If your customer or audience is dealing with women, then this is one sure promotional item you don't want to sleep on.
Women are more likely to flaunt something unique that they have to their peers. If you have the bag properly branded, expect some new customers, knocking soon.

13. Totes Bags
Common among the youths, you can leverage on tote bags to put your brand out there.
Furthermore, because tote bags are usually customized for users, depending on taste, they are perfect for making a brand statement. Rather than a fashion statement. 
You could do both you know!

14. Foldable Custom Chairs
This is a choice pr4omotional gift item to consider, if you want to do something unique. Also, depending on the value you place on your customers, you can choose to go for this. 
However, it may not be cheap like pens and key holders.
15. Blankets
Finally, blankets can be used as a promotional gift. You just have to spend some extra cash to get it done. But this is one item your customers are going to cherish for a long time, knowing how valuable it is.
And your brand will always remembered.

Round up
The promotional gift items listed above are able to drive serious revenue for you in the long run. You just need to be very strategic about it
Remember, putting your business out there is important. Nevertheless, branding is the best way  to go about it. If you are serious about it, you'd have your business first in the mind of customers. Thus, making your business grow with consistent paying customers and fresh leads always.
Facebook Comments